Carbon Monoxide Testing in Summit & Vail Valley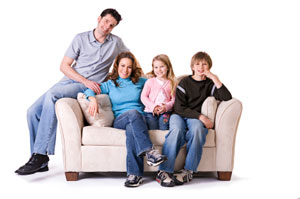 Carbon monoxide poisoning is the leading cause of poison-related death and injury in the United States. The medical industry has just recently started to recognize the dangers of long-term low-level carbon monoxide exposure as well. Low-level CO poisoning is a widespread problem; however, you can prevent it by having our experts perform carbon monoxide testing in Vail Valley.
Some of the side effects of carbon monoxide poison include flu-like symptoms such as nausea, headaches, and lack of energy which can be easily misdiagnosed or ignored all together. This lethal gas can build up in any home which uses oil, propane, gas, wood or coal-fired appliances. It is actually produced from the incomplete combustion of fossil fuels when an appliance such as a furnace, water heater, or stove malfunctions. You can defend your family against carbon monoxide poisoning by having our trained heating contractors in Summit County inspect and service your combustible appliances regularly along with installing carbon monoxide detectors in your Colorado home.


Our Summit & Vail Valley Carbon Monoxide Testing Services:
Carbon Monoxide Test
Carbon Monoxide Testing
Carbon Monoxide Alarm
Test For Carbon Monoxide

Carbon Monoxide Detector
Carbon Monoxide Sensor
CO Monitor
Carbon Monoxide Detection

CO Detector
Heating Contractors
Heating Services
Carbon Monoxide Alarm
We Provide Carbon Monoxide Testing to the Following Towns in Colorado
Blue River, CO (80424) | Breckenridge, CO (80424) | Copper Mountain, CO (80443) | Dillon, CO (80435) | Summit, CO (80443) | Heeney, CO (80459) | Keystone, CO (80435) | Montezuma, CO (80435) | Silverthorne, CO (80498) | Avon, CO (81620)
Recent Articles About Carbon Monoxide Testing
If you are looking for Carbon Monoxide Testing in the Summit / Vail Valley area then please call 970-668-8800 [Summit] | 970-479-1212 [Vail Valley] or complete our online request form.