Summit & Vail Valley Pipe REpair & Replacement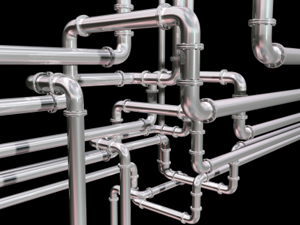 Experts at The Environmental Protection Agency recently estimated that leaking faucets, running toilets and other water leaks can waste approximately 11,000 gallons of water are wasted each year! If you think the pipe system in your home might be leaking, you can count on our experts for professional leak repair, pipe replacement or pipe repair in Summit County. Pipe repairs will eventually pay for themselves by actually saving you hundreds of dollars on your water bill.
One of the more obvious signs of a pipe leak is pooling water. However, some plumbing and water leaks are less noticeable but can end up costing you hundreds of dollars of wasted water if they go untreated. That is why it is best to leave leak detection and Summit County pipe repair the professional Vail Valley plumbers at Wieronski Plumbing & Heating, Inc. Contact us today to set up an appointment or to speak to one of our qualified plumbers.
Our Summit & Vail Valley Pipe Repair Services:
Leak Repairs
Pipe Repair
Plumbing Repairs
Pipe Repair

Pipe Repairs
Sewer Pipe Cleaning
Water Leaks
Water Leak Repair

Sewer Repairs
Plumbing Leak Repairs
Pipe Repair
Plumbing Repair
We Provide Pipe Repair to the Following Towns in Colorado
Blue River, CO (80424) | Breckenridge, CO (80424) | Copper Mountain, CO (80443) | Dillon, CO (80435) | Summit, CO (80443) | Heeney, CO (80459) | Keystone, CO (80435) | Montezuma, CO (80435) | Silverthorne, CO (80498) | Avon, CO (81620)
Recent Articles About Pipe Repair
If you are looking for Pipe Repair in the Summit / Vail Valley area then please call 970-668-8800 [Summit] | 970-479-1212 [Vail Valley] or complete our online request form.