Do You Need Summit or Vail Valley Toilet Repair?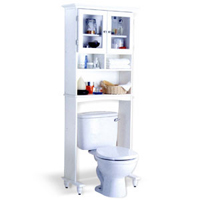 Don't fall into the trap of hiring a plumbing company in Summit County because they offer cheap prices and empty promises. There are some so-called plumbers out there who operate without a license, don't obtain the required permits, or have the correct insurance. Here at Wieronski Plumbing & Heating, Inc., we are a fully licensed plumbing contractor that holds all necessary permits and insurance. We also have a staff of highly competent, experienced plumbers who guarantee that your Vail Valley toilet repair will be done correctly and meet all plumbing codes.
Our plumbers provide some of the best plumbing services and guarantees in Summit County and surrounding areas. Not only do we offer any plumbing repair work that you may need, but our Vail Valley plumbers also stand behind our work with some of the best warranties in the industry. If you're having toilet issues such as toilet clogs, stopped up toilets, broken parts or water leaks, you can count on the experts at Wieronski Plumbing & Heating, Inc. for superior toilet repair in Summit County.

Our Summit & Vail Valley Toilet Repair Services:
Toilet Repairs
Toilet Repair
Plumbing Repairs
Drain Repairs

Bathroom Plumbing
Repair Toilet
Clogged Toilets
Toilet Pipes

Sewer Repairs
Toilet Installation
Pipe Repair
Plumbing Installation
We Provide Toilet Repair to the Following Towns in Colorado
Blue River, CO (80424) | Breckenridge, CO (80424) | Copper Mountain, CO (80443) | Dillon, CO (80435) | Summit, CO (80443) | Heeney, CO (80459) | Keystone, CO (80435) | Montezuma, CO (80435) | Silverthorne, CO (80498) | Avon, CO (81620)
Recent Articles About Toilet Repair
If you are looking for Toilet Repair in the Summit / Vail Valley area then please call 970-668-8800 [Summit] | 970-479-1212 [Vail Valley] or complete our online request form.