Summit & Vail Valley Furnaces & Furnace Repair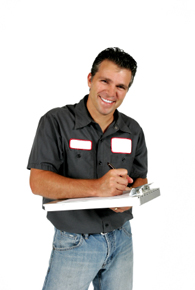 A Vail Valley furnace is an important part of our home comfort, especially during those cold winter months. Though the basic necessity and functions of a furnace remain the same, selection of furnaces has greatly increased over the years. Here at Wieronski Plumbing & Heating, Inc., our heating contractors will help you find the most efficient and best size for your home.
The AFUE (Annual Fuel Utilization Efficiency) is used to decipher how efficiently your furnace uses fuel. The higher the efficiency, the lower your monthly heating costs will be which means that you'll see the cost of your new furnace paid back in just a few short years in the form of lower utility bills.
When you replace your old outdated furnace or need a furnace repair, you will start reaping the benefits right away. The first and most obvious advantage to having our Summit County heating contractor install a new furnace or upgrade your old one, is the energy savings. You can actually start saving 15% or more simply by upgrading your furnace to a more energy efficient model. 
Changing your furnace from oil burning to gas burning is also a smart investment for your home as well as for the planet. Since natural gas is a more affordable, cleaner fuel source for heating, it makes sense to convert your oil burning furnace to a gas furnace. Once you decide on oil to gas conversion, you can lower your energy bills and polluting emissions all at once. If you're ready to upgrade your home heating system, contact the professional heating contractors at Wieronski Plumbing & Heating, Inc.
Our Summit & Vail Valley Furnace Services:
Vail Valley Furnaces
Furnaces Repairs
Gas Furnace
Furnaces

Heating System
Electric Furnaces
Furnace
New Furnace

Repair Furnace
Oil to Gas Conversion
Heating Contractor
Heating Repairs
We Provide Furnaces to the Following Towns in Colorado
Blue River, CO (80424) | Breckenridge, CO (80424) | Copper Mountain, CO (80443) | Dillon, CO (80435) | Summit, CO (80443) | Heeney, CO (80459) | Keystone, CO (80435) | Montezuma, CO (80435) | Silverthorne, CO (80498) | Avon, CO (81620)
Recent Articles About Furnaces
If you are looking for Furnaces in the Summit / Vail Valley area then please call 970-668-8800 [Summit] | 970-479-1212 [Vail Valley] or complete our online request form.