Instant Hot Water & Tankless Water Heaters in Summit & Vail Valley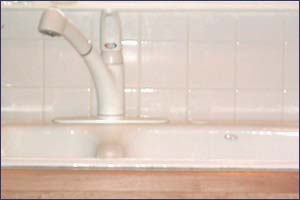 One of the main advantages of tankless water heaters in Summit County is that you will have access to instant hot water in your Colorado home. This type of hot water unit is extremely cost efficient and environmentally friendly since it only heats the water when you are ready to use it. This means that you will never end up with a tank full of hot water that goes to waste. With instant hot water, you will have an endless supply of hot water that is readily available whenever you need it.
A Summit County tankless water heater, also known as an on-demand water heater or instant hot water heater, has the ability to sense water flow and therefore, will immediately start the heating process once it is detected. When you no longer need hot water, the tankless hot water heater will shut down to conserve energy, lowering your utility bills and helping the environment. This hot water heating system has an extreme advantage over inefficient, conventional tank style units, which will heat and reheat water continuously no matter if you need it or not. For more information on how a tankless water heater can benefit you and your home, call our Vail Valley plumbing company today.
Our Summit & Vail Valley Tankless Water Heater Services:
Tankless Water Heater
Rinnai Tankless Water Heater
On Demand Water Heater
Water Heater Repair

Hot Water Heaters
Instant Hot Water
Instant Hot Water Heater
Install Water Heater

Rinnai Water Heaters
Tankless Water Heaters
Water Heater Repair
Water Heater Maintenance
We Provide Tankless Water Heaters to the Following Towns in Colorado
Blue River, CO (80424) | Breckenridge, CO (80424) | Copper Mountain, CO (80443) | Dillon, CO (80435) | Summit, CO (80443) | Heeney, CO (80459) | Keystone, CO (80435) | Montezuma, CO (80435) | Silverthorne, CO (80498) | Avon, CO (81620)
Recent Articles About Tankless Water Heaters
If you are looking for Tankless Water Heaters in the Summit / Vail Valley area then please call 970-668-8800 [Summit] | 970-479-1212 [Vail Valley] or complete our online request form.