The Importance Of Annual Heating Tune-Up Service In Breckenridge
dynamic_sidebar('Content Top'); ?>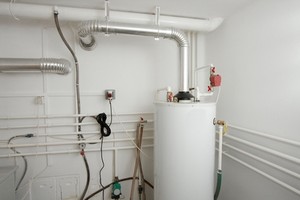 Everyone in Breckenridge needs reliable heating for their homes. Getting stuck in a freezing cold house just isn't feasible today. We rely on our furnace or boiler to keep us warm all winter but how much attention do we give this vital home heating system? It's all too easy to forget about the annual heating tune-up.
An annual heating tune-up should be done just prior to the cold season here in Breckenridge. For us, this is right now. While southern areas of the country are dealing with steamy hot weather, a lot of us are already turning on the heater at night. The tune up is an important, affordable investment that can prevent breakdowns. This is a highly important preventative measure to ensure the heating equipment works reliably all season.
Boiler Tune-Ups Just Before The Cold Season
It's important to prepare your boiler for the cold season in Breckenridge as well. Your HVAC contractor will get it ready to provide reliable heat all winter.
To be able to provide heating tune-ups, your chosen heating contractor should be well educated and experienced on all types of boilers and furnace heating systems. Repairs on this equipment can be quite complicated and will many times require the HVAC contractor to be certified when installing or making repairs on the specific model.
A plumber gas-fitter should tune up your boiler. Make sure that their license indicates that they are a trained gas-fitter. It's highly important that the ventilation system of a boiler is tested regularly for problems. All the gas lines also must be tested regularly. Otherwise, your home could be filling up with exhaust from burning fuel and dangerous levels of gas.
You'll also learn what to expect from your furnace equipment and if any repairs need to be made. Wieronski Plumbing & Heating, Inc. will thoroughly service your furnace to make sure it is in the best condition possible.
Furnace Tune Ups For Reliable Heating All Season
Whether it's a furnace or boiler tune-up, there are hundreds of moving parts that need to be lubricated, checked, tested, cleaned, and adjusted. It's important that every aspect of the heating equipment is thoroughly tested, adjusted, lubricated, and checked.
In order to be a heating tune-up contractor who is competent at all types of services, you need experienced heating contractors who have the knowledge and tools needed to discover problems during the tune-up. The last thing you want is to have your heating system tune-up done, be charged for it, then find out in a month that you need it repaired due to a breakdown or malfunction.
Find The Best Heating Tune Ups In Breckenridge
When looking for a heating contractor for tune-ups in Breckenridge, you'll want to find reliable service. And, you'll be looking for first rate customer service and guaranteed workmanship. Whether you have a heat pump or a gas furnace, the tune-up can be done by our professional heating contractors.
Wieronski Plumbing & Heating, Inc. is the heating contractor who can provide everything you are looking for in an affordable, expert tune-up. Our estimates are up-front with no hidden costs and our work is warranted for two full years on parts and labor.
With our decades of industry experience, we'll ensure your heating system is tuned up and ready to serve you through our cold season here in Colorado. The heating tune-up involves hundred of moving parts that need lubricating, testing, adjusting, and cleaning where needed.
Wieronski Plumbing & Heating, Inc. is your go-to team of professional heating contractors for your heating tune-ups and more. When we service your heating system, we know what to look for and have the state of the art tools for testing and calibrating. When we're finished with your heating tune-up, you'll know all there is to know about what to expect from your furnace.

More Tips on Heating Repairs (boiler tune-up, heating, heating tune-up)
If you are looking for infomation on The Importance Of Annual Heating Tune-Up Service In Breckenridge from our heating or plumbing experts in the Summit / Vail Valley area then please call 970-668-8800 [Summit] | 970-479-1212 [Vail Valley] or complete our online request form.