What You Need To Know About High-Efficiency Furnaces
dynamic_sidebar('Content Top'); ?>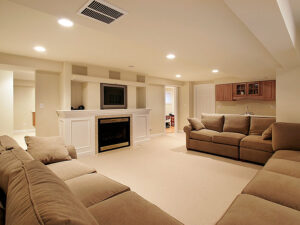 Thanks to a greater awareness of the human impact on our planet and its environment, many of today's Frisco homeowners are opting for high-efficiency furnaces in their homes. And though most homeowners know that high-efficiency furnaces use less energy than their old-fashioned cousins, many don't fully understand what "high-efficiency" actually means. This guide from the pros at Wieronski Plumbing & Heating addresses many of the common questions consumers have about energy-efficient furnaces. Ultimately, this understanding will help consumers like you make better, more informed choices when it's time to install a new furnace.
AFUE And What It Means?
"AFUE" stands for "annual fuel utilization efficiency." The higher the AFUE number of a furnace, the more efficiently it delivers heat to a home. The more efficient the furnace is, the less you'll pay for your energy bills. All modern new furnaces display an AFUE rating so that consumers can make an informed choice. AFUE is represented by a percentage. No furnace is capable of operating at 100% efficiency because, let's face it, nothing in your home works perfectly. However, a few models come very close, operating at up to 98% efficiency.
Furnaces manufactured prior to 20 years ago were not very efficient. Part of the problem was that they weren't well sealed. Another problem was that of exhaust. Old-fashioned furnaces were vented through a chimney and a great deal of heat was lost along with the waste gases that were exhausted to the outside. Improved technology has led to better construction and tighter sealing on domestic furnaces. Furnaces sold today in the United States must, by law, be at least 90% efficient or higher. Today's high-efficiency furnaces are so efficient they don't need a chimney– instead, they are exhausted through a small pipe.
The Energy Star Furnace
In addition to an AFUE rating, a high-efficiency furnace may also receive an Energy Star label. Energy Star is a government-developed program ranking all kinds of home appliances by their ability to deliver results with minimal energy consumption and waste.
Unlike an AFUE rating, Energy Star is not denoted by a number but rather by a particular number of stars (somewhere between one and six, depending on the product). An appliance must meet government criteria to receive the Energy Star label. Some of the criteria used to judge a furnace's energy efficiency include:
The product's energy consumption can be measured and verified.
It consumes less energy than the average comparable appliance or older models.
The product has features and capabilities that are in consumer demand.
Use of the product contributes significantly to lower worldwide energy consumption.
Ability to save the consumer money. Although the product itself might cost more than a comparable non-Energy Star product, the cost difference will be recouped because the homeowner will pay less on his energy bills.
The Energy Star label provides strong assurance to consumers that the product is efficient. A furnace that receives both a high number of stars as well as a high AFUE will be among the most efficient furnaces on the market.
Most new homes built today are being outfitted with high-efficiency furnaces. However, many homes older than ten years or more still rely on old-school furnaces that are not as efficient as today's newer ones. Since furnaces are only built to last between 13 and 20 years, eventually those old furnaces will have to be replaced. Thanks to modern technology and the knowledge that the earth's energy supply is limited, most of those will be replaced with high-efficiency furnaces.
If you want a new, energy-efficient furnace, you should contact a qualified Frisco heating contractor like Wieronski Plumbing & Heating. A contractor that specializes in energy-efficient home comfort solutions will have a wide selection of high-performance furnaces for you to choose from.
More Tips on heating
If you are looking for infomation on What You Need To Know About High-Efficiency Furnaces from our heating or plumbing experts in the Summit / Vail Valley area then please call 970-668-8800 [Summit] | 970-479-1212 [Vail Valley] or complete our online request form.