Welcome to Wieronski Plumbing & Heating, Inc. - Placer Valley Plumber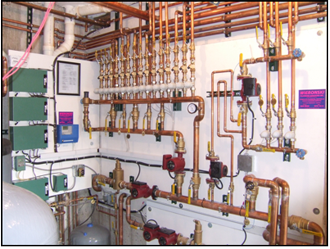 Wieronski Plumbing & Heating Inc. is dedicated to delivering you the best. We take our customers needs very seriously. You can count on our Placer Valley plumber and heating contractor for upfront pricing so that you can make an informed decision based on the pricing and options provided to you. For most jobs we charge by the job not by the hour. We'll come to your home or business and give you a written evaluation of the problem and the price so you can approve any work before we begin.
Wieronski Plumbing & Heating, Inc. - Placer Valley Heating Repairs
Wieronski Plumbing & Heating Inc. is a customer-focused company that was founded in 1982. We are located in Summit, Colorado and employ highly trained people whose goal is to make our company the best service company in the area. We are fully licensed, and insured, making us the perfect choice for fast, professional service. Our Placer Valley plumber & heating contractor always perform Placer Valley heating repairs, replacements or installations to the highest standards. You won't see any used material or inferior products installed in our plumbing or heating systems in Placer Valley, CO.
Placer Valley Plumbing Company
We take special pride in the Placer Valley plumbers that we employ and train. In fact you'll notice the difference immediately in the attitude and integrity they bring to your job site. Our Placer Valley plumbing company works hard to make your experience with us hassle-free and enjoyable. Should we make a mistake, we will do everything in our power to correct it to your satisfaction.
Placer Valley Plumber
Placer Valley Heating Repairs
Placer Valley Heating Contractor
Placer Valley Plumbing Company

Placer Valley Plumbing Service
Placer Valley Furnace Repairs
Placer Valley Boilers
Placer Valley Leak Repair

Placer Valley Pipe Repair
Placer Valley Plumbing Contractor
Placer Valley Drain Cleaning
Placer Valley Heating Service
Placer Valley Drain Cleaning
One of the most common plumbing problems in most homes is clogged drains in Placer Valley. This is something that must not be ignored, or else, you will be faced with bigger problems, especially with the internal structures and on your pipelines. While calling a plumber may be the first thing that will come to your mind when it comes to this ordeal, you can opt to deal with the situation on your own if the problem appears to be manageable.
Services We Provide in Placer Valley, Colorado
---
If you are looking for a Placer Valley plumber or heating contractor then please call 970-668-8800 [Summit] | 970-479-1212 [Vail Valley] or complete our online request form.